Building things better than they need to be since 1999.
Stay-Straight Manufacturing was founded in 1999 by Louis Brandt. Stay-Straight originally set out to make canvas stretchers, pedestals and related items for artists, museums and galleries. Calling on his experience as a fine artist while completing his MFA degree at the University of Chicago, Mr. Brandt developed a unique system for stretchers that solved the common problem of paintings that warped their stretchers, thus the name Stay-Straight Manufacturing. While serving the arts community, Stay-Straight continued to design and build furniture and cabinetry.
Core Values
Stay-Straight Manufacturing believes in building sustained relationships with clients based on trust. We strive to earn that trust through a methodical process of shop drawings, samples, collaboration, and follow through.
Stay-Straight Manufacturing continually works to become a critical part of the design process. It is our intention to be considered peers with our best and brightest clients.
Stay-Straight Manufacturing seeks to work with clients who recognize the value and expertise that we bring to every project.
Our Process
The process of building a new piece of furniture or cabinetry begins with our clients designs. From these, we develop shop drawings based on our own field measurements, and with consideration of such issues as plumbing, electrical, appliances, and the unique characteristics of every job site, from 100 year old homes to innovative new construction. Our shop drawings detail exactly how each piece will be constructed, what type of hardware will be used, and how each piece relates to others and to the room in which it will be installed. We provide finish samples for everything we build, and work diligently to assure that all facets of the job, from materials to fabrication to installation are coordinated for a trouble free experience. Throughout a project, we keep in close contact with the client, the architect, and the contractor so that the finished millwork intersects seamlessly with the work of all of the other trades people involved.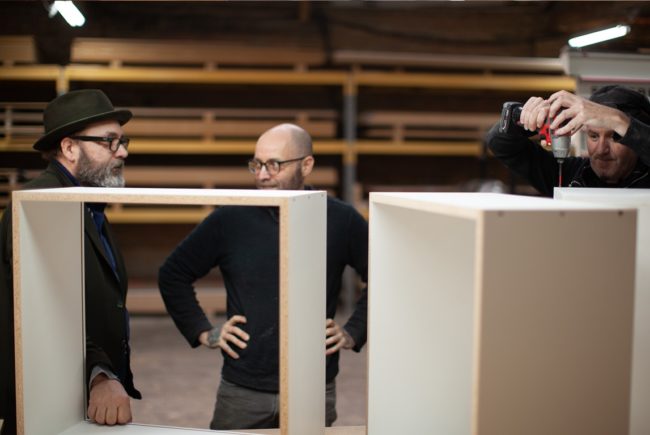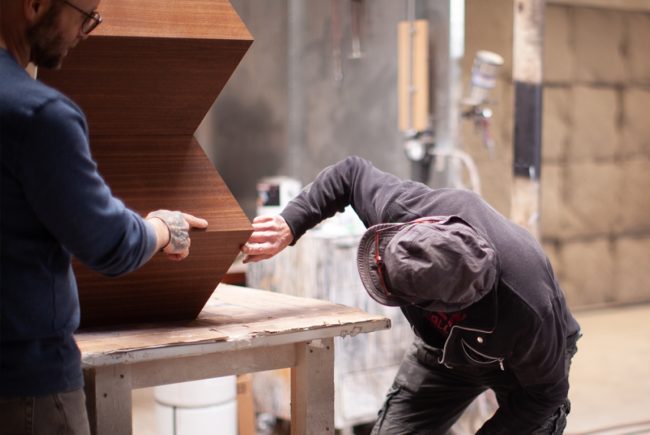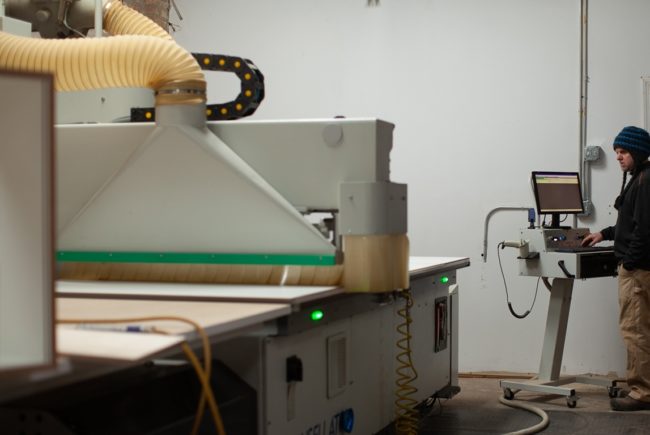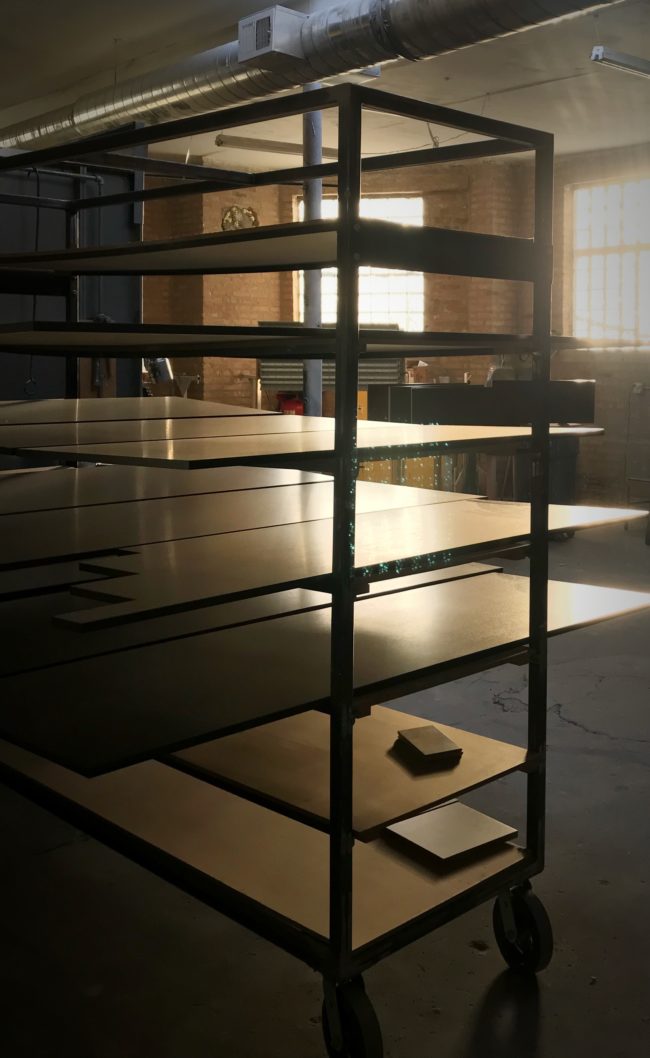 What our clients say
I've known and worked on projects with Louis Brandt for over 10 years. Since the early days of his millwork endeavors, the scope and scale of his jobs have steadily increased in complexity as his shop has grown with top-of-the-line tools and the latest production systems. Louis is expert in building beautiful cabinetry, custom millwork and furniture, joined with an amazing finishing ability for the pieces made in his shop. His process begins with a clear understanding of client expectations supported by excellent shop drawings and consistent follow- through to project completion. The quality of the workmanship by Louis and the Stay-Straight team has all the depth and sophistication of the largest high-end millworkers in the region. They effortlessly deliver with a great care and professional confidence. Louis has repeatedly worked with me on projects for most demanding and discerning clients. Recently he and his staff produced all the millwork for a major Chicago art collector's private gallery that exceeded the client's expectations for representing the art in a beautiful environment. At a smaller scale, Louis recently helped me with another challenging project that involved restoring the damaged lacquer finish on an important vintage table. The outcome of Stay-Straight's work on this project was beyond exceptional.
Bo Baltis
Architect

We had the good fortune recently to work with the folks at Stay-Straight on a project. They were terrific to work with; professional, highly skilled, and detail oriented. The result of the project is beautifully successful. We would highly recommend them and look forward to another opportunity to work with them.
Beth Boyd
Principal Designer
Wiley Designs